About Us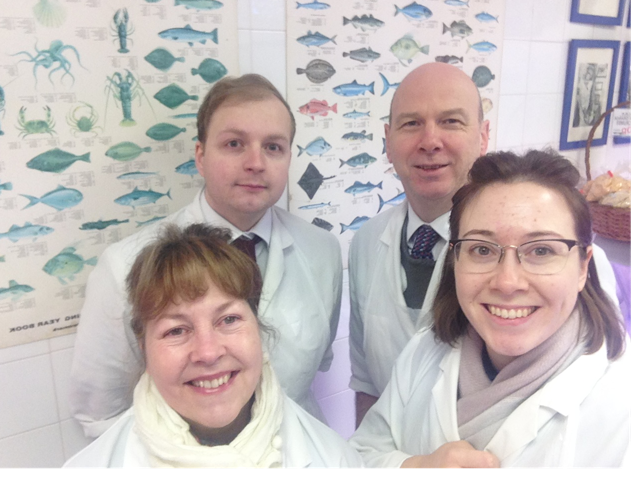 Connor and John ,Tricia and Fiona part of the team that is delighted to welcome you to our online UK fishmongers.

John is pleased to announce that he has been made the first Master Fishmonger in Scotland accredited by The Fishmongers Company /Guild of London.

C Fayre is a family run, traditional fishmongers. We are based in the Scottish seaside town of Largs, situated in North Ayrshire on the West Coast of Scotland, an area famous for its superb range of fresh fish and shellfish.

We start the day with a trip to our local fish market, where we take great delight in hand picking the very best fresh fish ,smoked fish and shellfish for the day's business ahead.

Once we get back to our shop, the fish is hand filleted - a skill which unfortunately is on the decline but we are pleased to say that Connor has now qualified as a filleter one of the youngest in Scotland.The fish orders are then prepared to meet our customers exacting requirements by our dedicated and friendly team.

Many of our customers travel from far and wide to sample our extensive range of fresh fish.
Over the years, we have built up a great relationship with most of our customers, many of whom we now class as friends.

We look forward to building the same relationship with our new online customers.